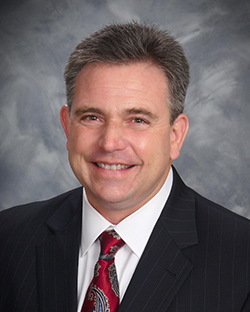 James C. Lepp, CFP®, CDFA®
Founder and Financial Advisor
As the founder and financial advisor of Trinity Financial Planning, Jim enables individuals, executives, and business owners to build, sustain, and gift their wealth. He follows the processes and standards of the Certified Financial Planner™ certification in designing custom solutions to meet his clients' financial needs. As a CFP®  professional, Jim has completed extensive training, testing, and experience requirements, and is held to rigorous ethical standards.
Jim is also a Certified Divorce Financial Analyst®, which means he has received specialized training in divorce-related financial issues such as tax and property division. He is equipped to become part of the divorce team and to provide the client and their attorney with data analysis that shows the financial effect of any given settlement.
As an independent advisor, Jim is not an employee of an investment or financial services firm. He is a business owner and has no ties to corporate quotas or proprietary products to sell.